Billye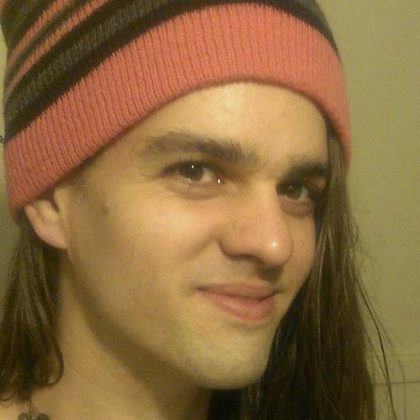 I have been involved with AUUF since 2014 after attending yoga classes there. In January 2016, I began working part-time for the Fellowship. Among other duties, I update the events calendar, publish weekly announcements, manage building rentals, order office supplies, and arrange for maintenance/repairs. My office hours are 10 – Noon, Tuesday and Friday.
My Involvement with AUUF:
I have been involved with the Fellowship since 2014. I started by attending Yoga, then Sunday Services, then volunteering as a Religious Exploration teacher. I also co-host Community Game Nights, the second Friday each month. The Admin Job was created as a casual position, working up to 6 hours per week.
I like Unitarian Universalism- there's no single right way to believe or behave. The community at AUUF is very loving and supportive. I am also involved in the wider pagan community through Church of the Spiral Tree.
About Me:
I grew up in NY suburbs, moved to Auburn to complete my degree, and haven't seriously entertained the idea of leaving since. I have a dog, Coco, who is 75 lbs of pure energy. We often go for bike rides in the morning. I like to cook, and mostly eat a plant based diet.
In May of 2017, I came out as transgender, and currently identify as gender queer. I'm always happy to answer questions about myself, and discuss larger LGBT+ topics.
Work Tasks:
-Publishing The Week Ahead announcements
-Updating the events calendar
-Managing building rentals
-Ordering office supplies
-Arranging for repairs/maintenance
-Distributing AUUF Mail
Contact:
Cell phone: 334.663.1756- Call or Text
Email: officeAUUF@gmail.com
Facebook
Preferred Pronouns: She/Her/Hers
Office Hours:
Tues 10a-Noon
Fri 10am-Noon
Office located in Busch Center Basement
Office Phone: 334.826.0595