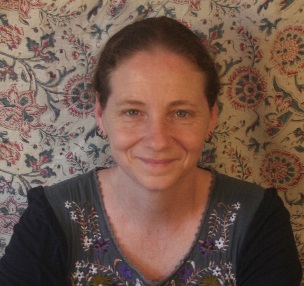 Education…. Exploration…. Think about those two words for a moment. What are the images that pop into your mind when you hear each word?  I'll return to this question shortly, but first I want to share with you some of the amazing experiences I've had this year out in the larger UU world with people who do the same work I do.
From trips to several churches outside Alabama, attendance at General Assembly, participation in the K-1 "Our Whole Lives" training, RE Week at the Mountain, and active involvement in the Liberal Religious Education Association (LREDA), I have learned just how varied the approaches are for imparting our UU values. For example, I met a woman from New York who takes her eager youth twice a year into the most impoverished areas of the city to share toiletries and kindness. I met a man whose RE program is the test subject for the creator of "Imagine-RE" (UU and Harry Potter and Jedi Academy are two products of "Imagine-RE" that our middle class has used with great success).
Speaking with my counterparts has widened my perspective on how different RE programs are organized and what their challenges look like. For example, I learned about another congregation with so many children and youth that they have two grades per class. I spoke with many who share challenges similar to ours, in addition to having their own hurdles. I discovered that some of my colleagues run programs that serve not only children, youth, and young adults, but adults too. Another thing I found interesting was how different the titles are among those with responsibilities similar to mine. Here are just a few of them:
Director of Religious Education.
Director of Religious Exploration
Director of Religious Growth and Learning
Director of Lifespan Religious Education
Director of Lifespan Religious Exploration
Director of Lifelong Learning
Director of Community Life and Learning
Director of Lifespan Faith Development
Coordinator of Family Ministry and Community
Children's Program Coordinator
Youth Program Coordinator
Religious Exploration Coordinator
Now, let's get back to my original question, one that the leaders of RE Week at the Mountain posed to us. The consensus in my group was that "education" is something that is given to you from on high, while "exploration" is something you experience. This got me thinking. I want our RE program to be an exploration of values and sources, experiences and questions, opportunities and collaborations. So, last month I brought this idea to the Board Meeting. The trustees agreed that we want our children and youth to actively participate in their learning, rather than simply to be told what they should know.
So we are replacing the old model of learning, represented by the term "Religious Education," with this new model. Welcome to our "new RE" – the AUUF's Religious Exploration program.
Julie Meadows
Director of Religious Exploration