The Padawan Learners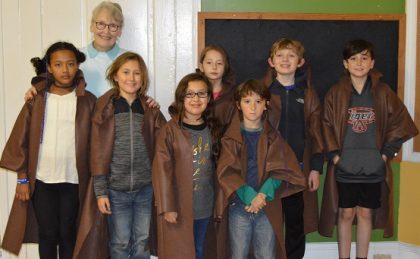 Our middle class (primarily 2nd-6th graders) chose as their name for this year, the Padawan Learners. Their choice matches the focus of their class sessions during 2017-18, the "UU Jedi Academy" curriculum. All of the teachers from last year have returned to guide class activities: Lisa Nathan, Conar Rochford and Billye Welburn.
The "UU Jedi Academy" curriculum uses Star Wars mythology to explore and develop children's skillfulness in the practices of courage (making good choices despite outside forces), insight (exploring big questions), mindfulness, connecting one's senses to spiritual presence, and connecting to a larger purpose.