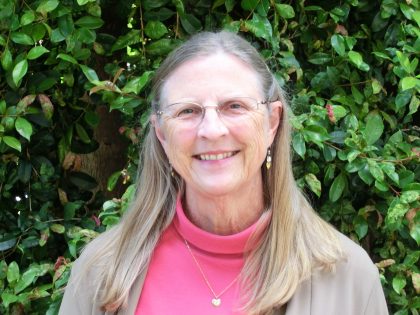 As we cycle through the season of long, dark nights, we also plunge into frenzied festivities amid bright lights and all kinds of noise. A lot of it is cozy and pleasant: it connects us with each other and with cherished traditions. Angel chimes, peppermint candy canes, homemade fudge and "divinity," colored lights on a tree that filled the house with the fragrance of freshly cut wood—these are some of my childhood memories.
Today at Costco I was perusing a display of twinkling holiday decorations. An older man, who was also admiring the array of wreaths, trees, and angels, approached me to share a family Christmas memory. I felt a grin spread adross my face at the randomness of this brief, warm connection. The moment has stayed with me all day.
Whatever our seasonal activities—planned and unplanned—I wish for each of us such moments. May we celebrate the lights and colors, the special treats, the gatherings of friends, the music, the goodwill of the season. May we also enjoy pauses to breathe, rest, and reflect, and may we find peace in the darkest hours.