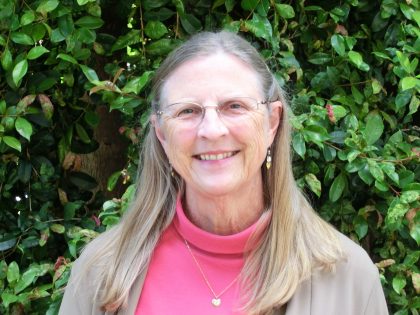 Do you ever read the "wayside pulpit" messages in front of churches—sometimes a passage from scripture, sometimes an uplifting sentiment, sometimes a silly pun? Unlike the signboards in front of our Unitarian Universalist church and fellowship buildings, they usually do not announce the topic of the Sunday service. Perhaps the topic of the week doesn't influence people's decision to attend or not.
Many Christian denominations follow a "lectionary," which specifies a passage from the Bible as the theme for all congregations on a given Sunday. Thus, all the preachers in that tradition have the same starting point for their sermons. In addition to providing an on-ramp for writing, this practice has the effect of uniting all congregations by their focus on a common biblical theme.
Unitarian Universalists draw on a variety of sources for wisdom and inspiration, and we do not follow a lectionary. However, in recent years, sequences of monthly themes have been created, which our congregations may choose to follow. These provide a platform for collaboration among leaders of a congregation's programs and among UU worship leaders around the country. I have adapted some of these ideas for monthly themes to the traditions at AUUF, to help us plan music, storytelling, and readings as well as service topics.
The themes for October, November, and December are "courage," "beauty," and "hope," respectively. Let me know what you think—and I look forward to seeing you on Sunday!