The Annual AUUF Auction will be Friday, December 1, 2017. This is our big fundraiser, and also the most fun event of the year! Everyone comes together to make the auction a success.
We provide tasty appetizers, candies, cookies. We donate wine and beer. We donate unique items and delicious dinners that members and visitors alike can't wait to bid on during the Live Auction. We also seek smaller items to include in the popular Silent Auction.
There are many ways that you can help. Of course, #1 is to make donations! Or, you can be a greeter, you can help set up the auction, you can coordinate food, you can help clean up. Just ask Laura Kloberg for a job. She'll be happy to hear from you. And, of course, come to the Auction, have fun, and support the Fellowship!
We are currently in the process of collecting items from AUUF Friends and Members to be auctioned this year. Please use the link embedded in the image below to add your donations. If you want ideas, look at the items that were donated last year. Thank You.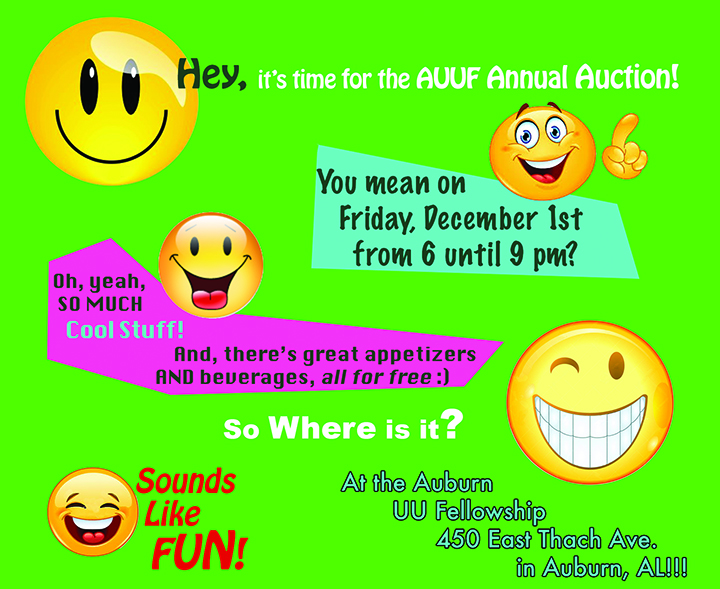 Auction Catalog for Last Year 2016
2017 Facebook Event- please share and invite your friends!
2017 Catalog in progress– Get a sneak peak at items being offered!