Recorded Services
Sunday, December 2, 2018
"Blintzes & Blizen" Rev. Marti Keller
How UU's do both Hanukkah & Christmas?  December is a particular challenge. How do we or don't we affirm and promote overlapping religious holidays and traditions in this larger Christian culture?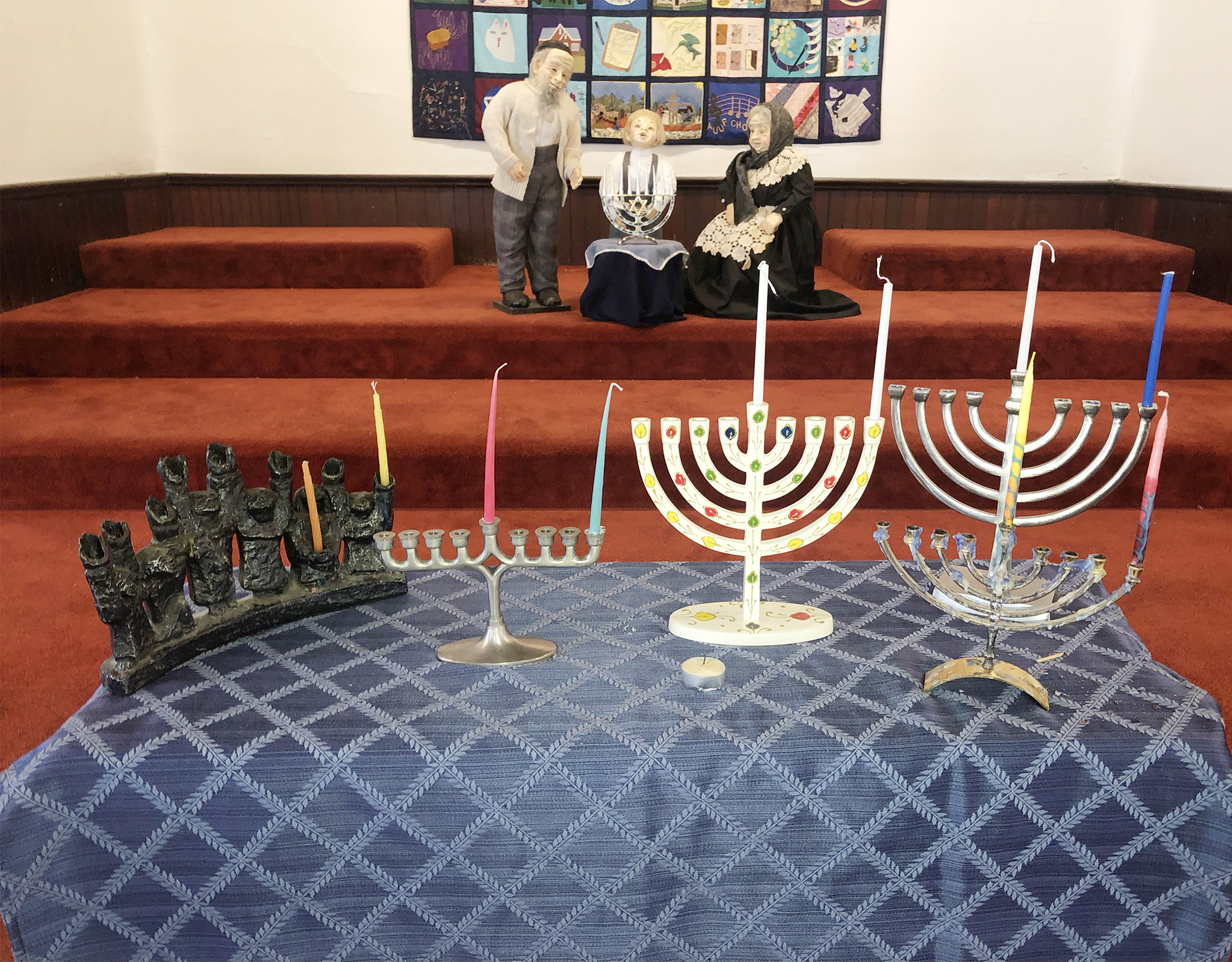 Sunday, November 18, 2018
"Mixed Blessings" Rev. Marti Keller
Annual Bread Service
Sunday, Oct 28, 2018
"I Am a Curious UU" Rev. Marti Keller
A look at the life and times of Michael Servetus, arguably our only Unitarian religious martyr, as well as a broader and deeper exploration of the core value of curiosity in our living, evolving faith tradition.
Sunday, Oct 21, 2018
"Won't You be by Neighbor?" Rev. Marti Keller
Includes Choir Parody song "People in the Fellowship" Words by Martha Law and Amy Kaiser
Sunday, September 30, 2018
"Middle School" Rev. Marti Keller
Sunday, September 2, 2018
"Bread & Roses" Rev. Marti Keller
Sunday, August 19, 2018
"Ingathering" Rev. Marti Keller
---
Sunday, October 29, 2017
Metanoia: "Change of Heart" Christine Schnittka
How can we be more true to our creative selves and our humanity?
Sunday, October 22, 2017
"The Promise and the Practice" Rev. Pam Gehrke
What are we doing to dismantle racism?
Sunday, October 15, 2017
"Safety and Comfort" Rev. Pam Gehrke
Sunday, October 8, 2017
Fools & Feathers: "Getting Proximate" Rev. Pam Gehrke