Streaming
During this time of precautions against the spread of COVID-19, virtual Sunday services will be held every Sunday morning on the Zoom platform at 10:00 am, followed by a virtual coffee hour! We hope you'll join us!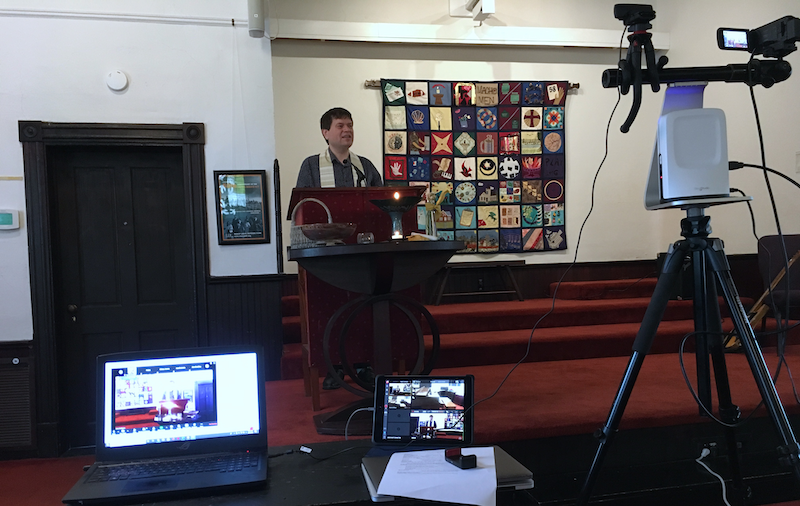 To connect via a desktop or laptop, click here. Apps are available in the app store for Android and Apple phones and tablets. You can also connect via telephone. Simply dial (312) 626-6799 or (646) 876-9923. When prompted, enter meeting ID 709 250 6107.

After the service, please join us for virtual coffee hour!
Suggestions for Making the Most Out of Virtual Services:
Consider organizing watch parties so you can watch the service with other people. This could give the opportunity to some who don't have reliable internet to watch the service.
If you have your own candle or service, light it or extinguish it with us as we light and extinguish the chalice.
Watch with your kids! There will be a Moment for All Ages during the service!
If you have a copy of the grey and teal hymnals, you may want to have them available to read music!
Watch in a comfortable part of your house, free of as many distractions as possible.
Recorded Services
Services from March 15th to the present are streamed live. They are also available to watch on our YouTube Channel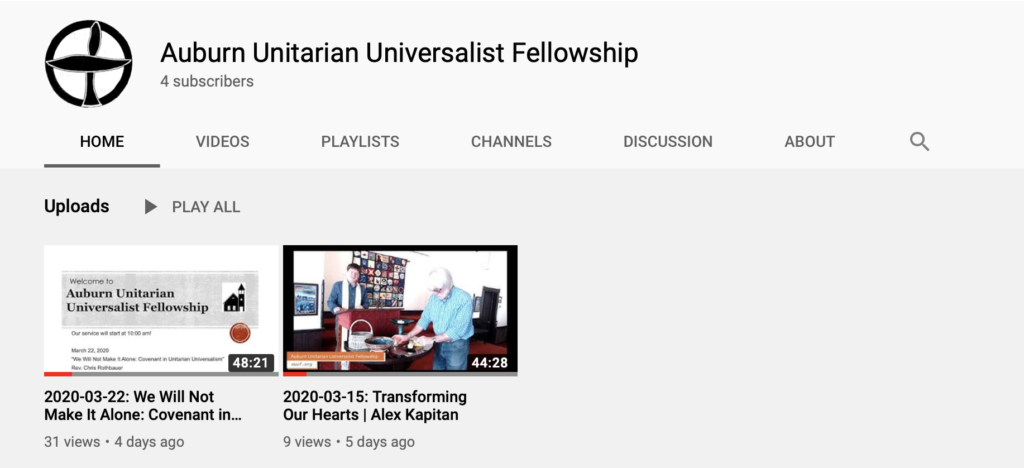 Audio Recordings starting in August 2019 are available on SoundCloud