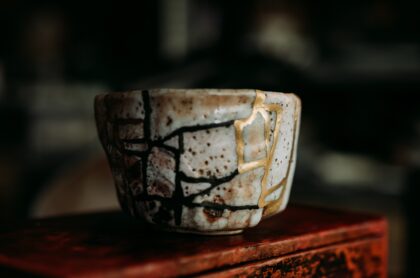 Our February Touchstones theme is "Resilience." Resilience is the capacity to deal with adversity, trauma, stress, significant change, and other challenging life experiences, including illness, job loss, heartbreak, family problems, financial worries, the death of a loved one, natural disasters, etc. Resilience is not innate. Numerous factors cultivate it.
Join us during the month of February as we explore the theme of Resilience!
Exploring Resilience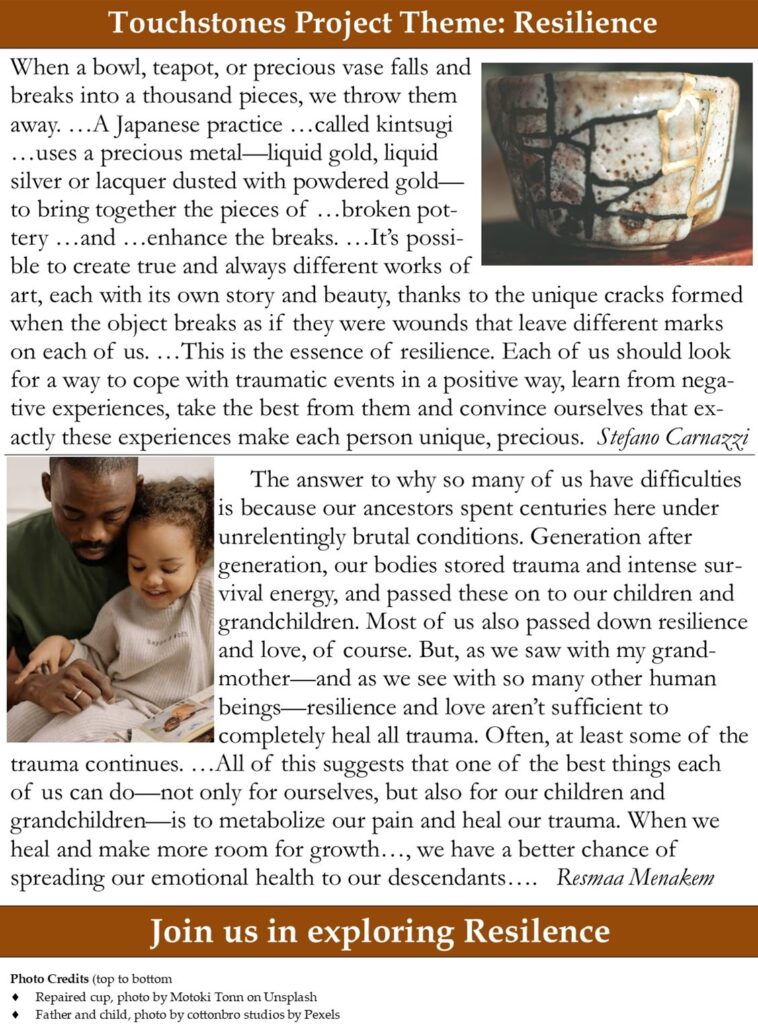 Touchstones Journal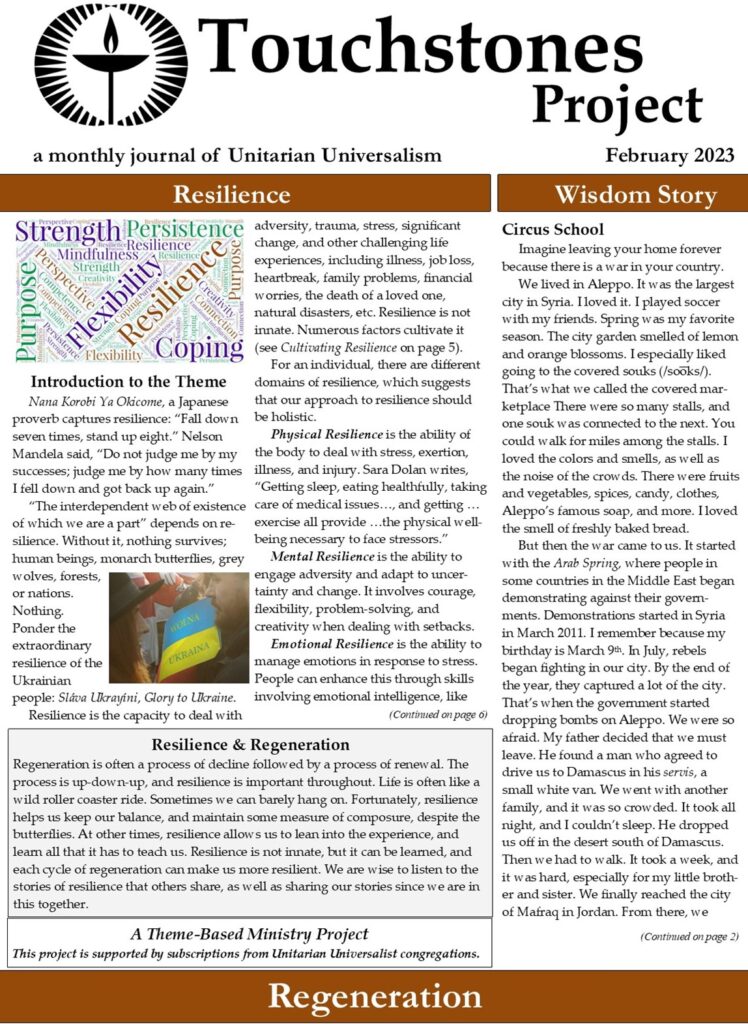 Make sure to subscribe to This Week at AUUF to receive this month's issue of the Touchstones Journal and other resources about this month's theme!
Ways to Engage Resilience