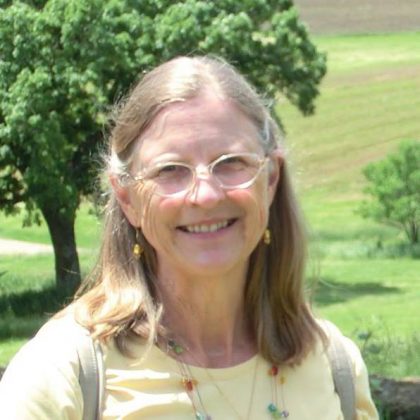 Email: psgehrke@gmail.com
Interim Minister's Welcome
Greetings!
Whoever you are, however you found your way to AUUF's web site and this page, I'm glad you did! Whether you're new to Unitarian Universalism or someone who has been part of a UU community elsewhere, you will find a welcome here.
I came to serve AUUF as interim minister in fall of 2016, and I plan to be here through spring of 2018, when the Fellowship will call a new settled minister. Ministry is a second career for me; previously I taught writing, literature, and humanities general education courses for twenty-nine years. I enjoy sitting down with members, friends, and inquirers for conversation about religious community, families, pets, and current events—among other things. Please be in touch if you would like to talk!
We hope you will visit on a Sunday morning, when members and friends gather to lift up what we believe to be of worth. After the service each week, refreshments are available for a time of socializing. It's a great opportunity to get acquainted and to ask questions.
Whatever your passions, whatever your gifts, you will find a welcome here. Whether you seek community for comfort or for challenge, you will find a welcome here.
Please come visit—you will find a welcome, and I look forward to meeting you!
~Pam
Rev. Pamela Gehrke, PhD
Interim Minister